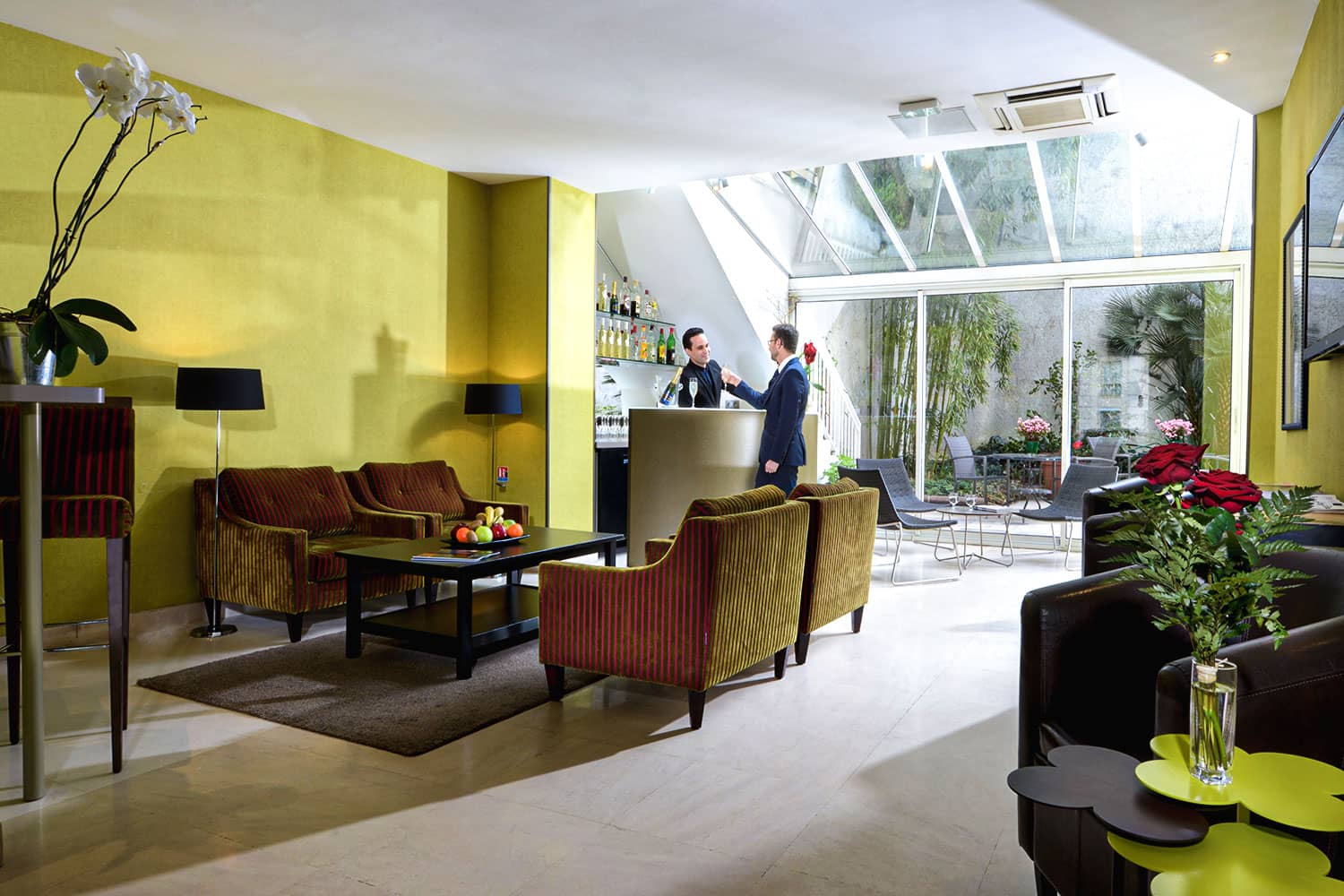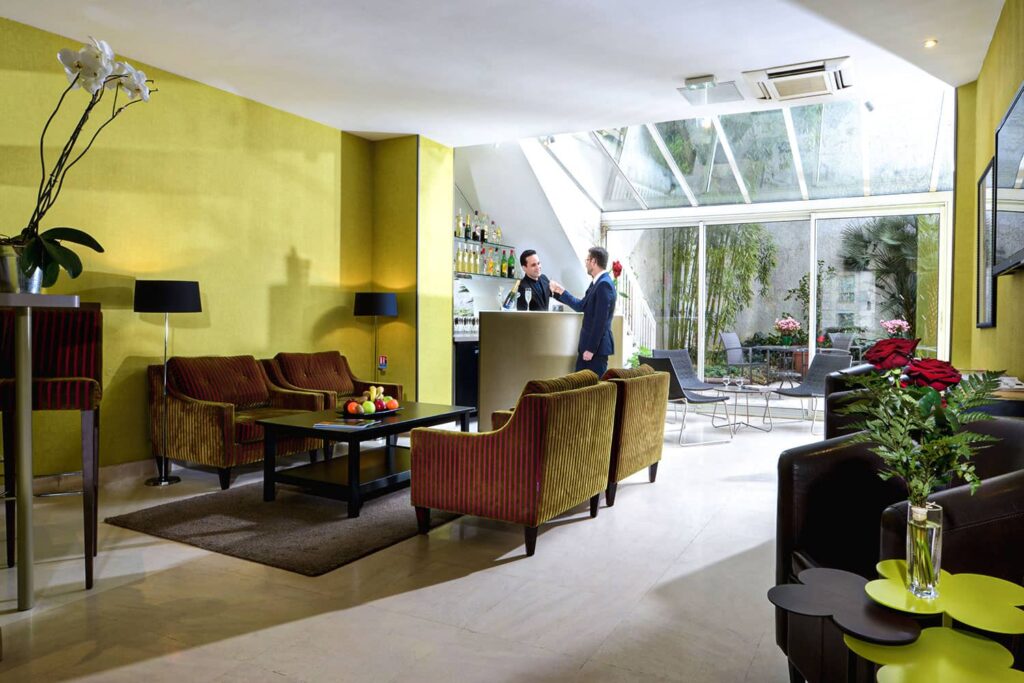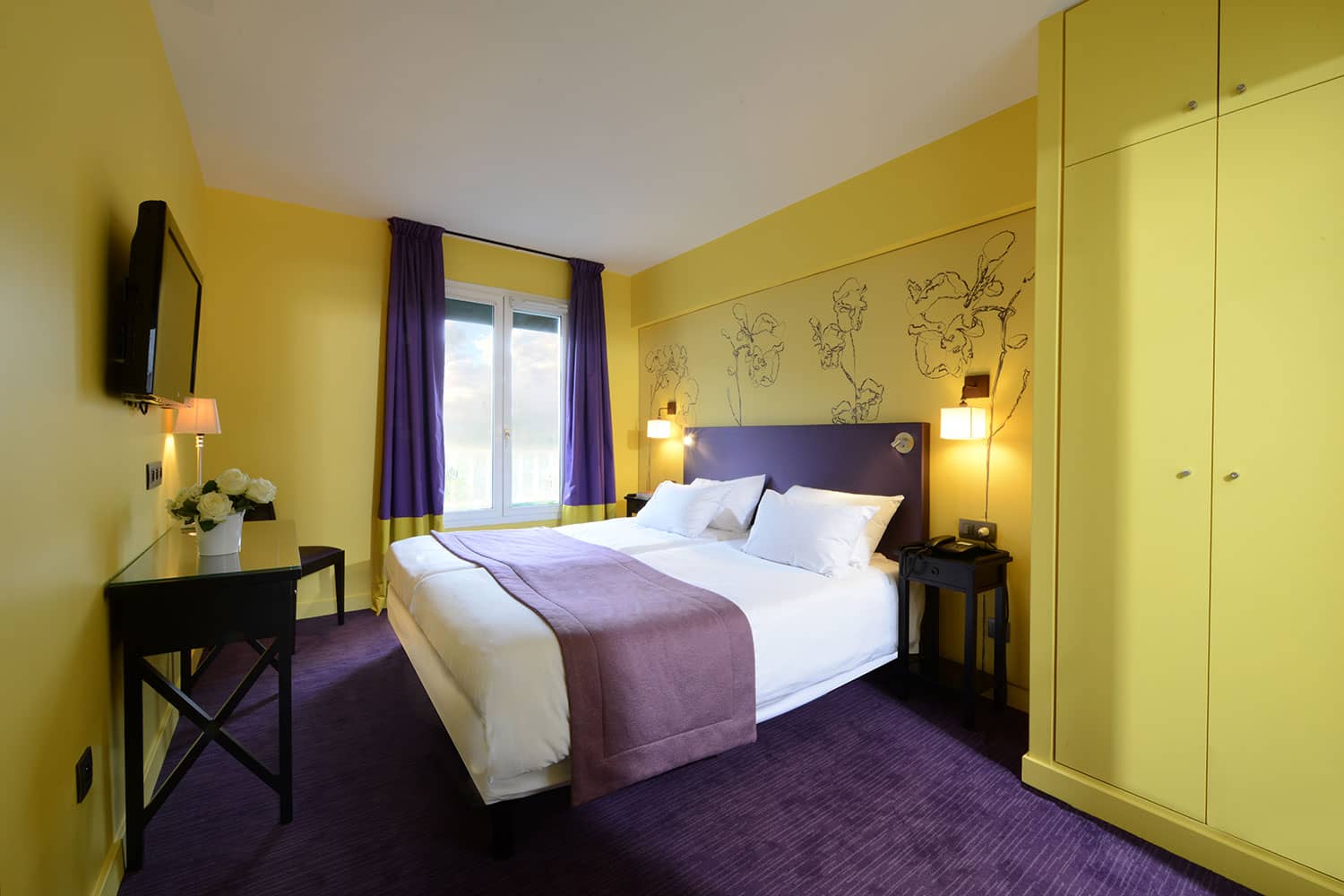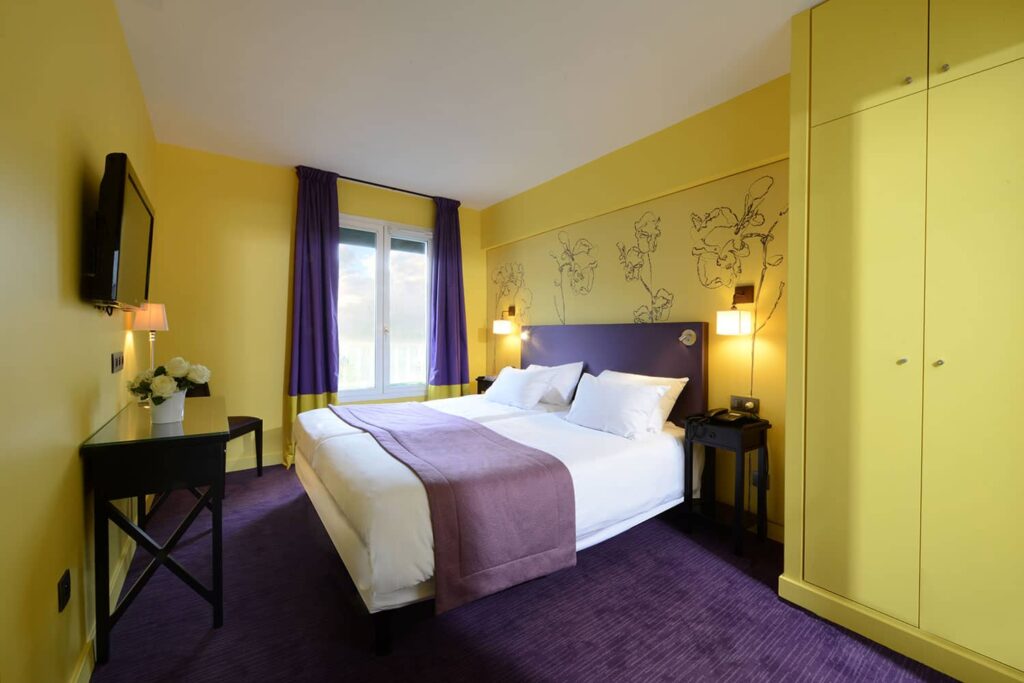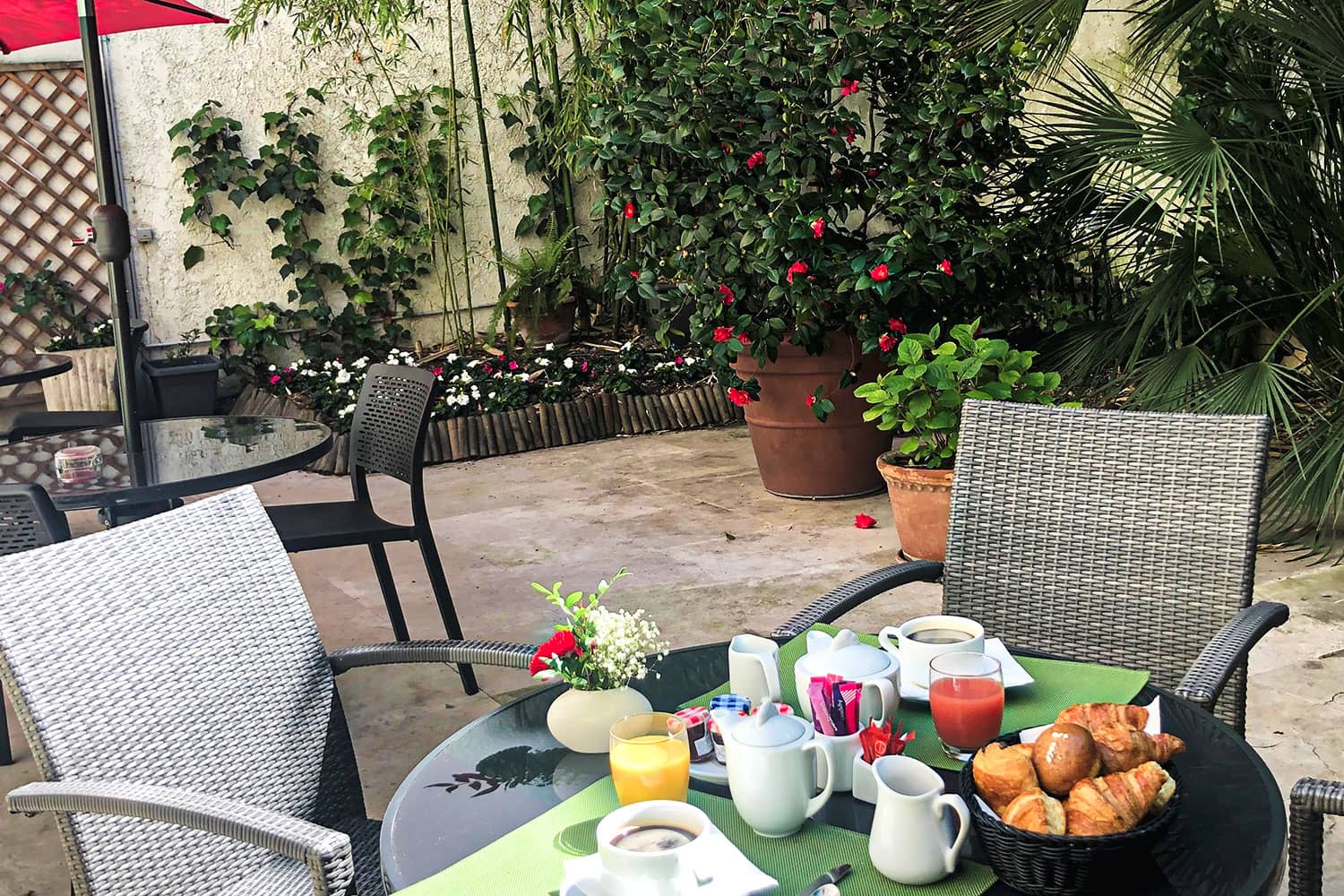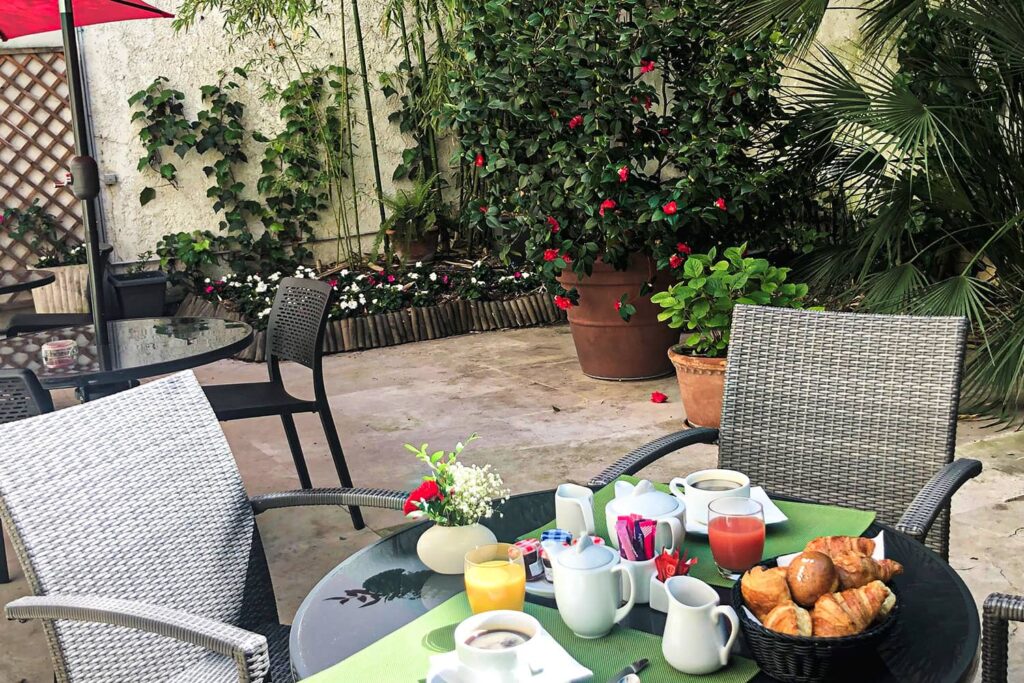 The Hotel Orchidée Paris
Ideally located near Montparnasse train station.
---
At the heart of the 14th district of Paris, The Orchidée Hotel is close to the Montparnasse train station in the heart of a lively district with numerous theatres and restaurants
Thanks to the underground, visit freely the most beautiful monuments and the main points of interest of the "City of Light": the Eiffel Tower, the Champs Elysees, the Invalides, Notre-Dame, the Louvre Museum…
The proximity of the business centre of Montparnasse, the SNCF train station, from the Parc des Expositions of the Porte de Versailles or even Air France cars stations / Airports ensures the success of your business trip to Paris.
The hotel Orchidée is ideally located close to the Parc des Expositions, at Porte de Versailles in Paris. The Parc des Expositions host the widest range of inspiring events throughout the year. It's a place of discovery and meetings to work or to visit.
Transports
Underground:
LINE 4 ; 6 ; 12 ; 13 : «MONTPARNASSE»
LINE 13 : «PERNETY» «GAITE»
Bus:
LINE 91 : «PLACE DE CATALOGNE»
LINE 88 : «VERCINGETORIX-HOPITAL»
Gare Montparnasse:
The hotel Orchidee is ideally located from the Gare Montparnasse.
By foot: The hotel Orchidee is about 850 meters away from the train station, just a short 10 minutes walk.
How to come?
From Roissy Charles de Gaulle airport :
Take the RER B to AEROPORT CHARLES DE GAULLE 2 Train towards SAINT-REMY-LES-CHEVREUSE to DENFERT-ROCHEREAU.
Take the BUS LINE 88 at DENFERT ROCHEREAU FROIDEVAUX towards HOPITAL EUROPEEN GEORGES POMPIDOU until VERCINGETORIX HOPITAL L. BELLAN.
From Orly airport :
Take the RER C to PONT DE RUNGIS AEROPORT D'ORLY towards CHAMP DE MARS-TOUR EIFFELto GARE D'AUSTERLITZ.
Then take the BUS LINE 91 to GARE D'AUSTERLITZ towards MONTPARNASSE II GARE TGV to PLACE DE CATALOGNE.
By car :
Exit the ringroad at PORTE D'ORLEANS, follow the AVENUE DU GENERAL LECLERC, then at  PLACE VICTOR BASCH continue along AVENUE DU MAINE. After 1 km take RUE DE L'OUEST on your left.